Free Shipping
Technical Support
24-Month Warranty
Free shipping is currently available in the 48 contiguous states of the United States. Click here to learn more.
Order processing: within 5 days.
Product delivery: 5-7 business days.


Turboant provides its customers with lifetime technical support.
Email: support@turboant.com
Phone: +1 833 310 2205

This Turboant e-bike comes with a 24-Month limited warranty.
Click here to learn more.
Experience Your Multi-Terrain Electric Bike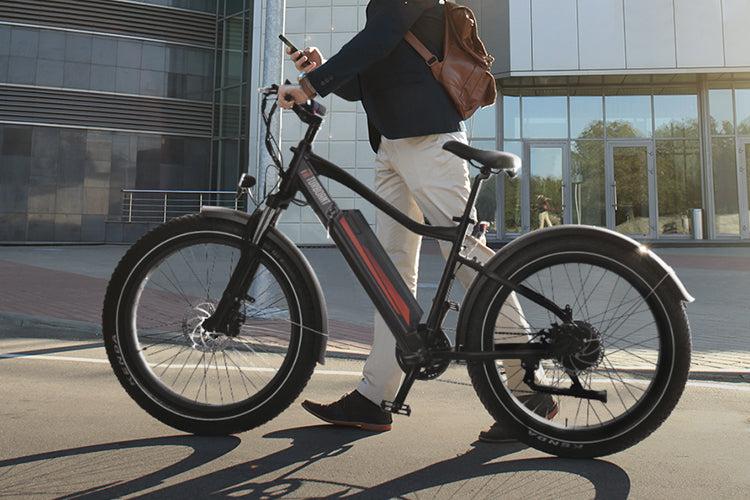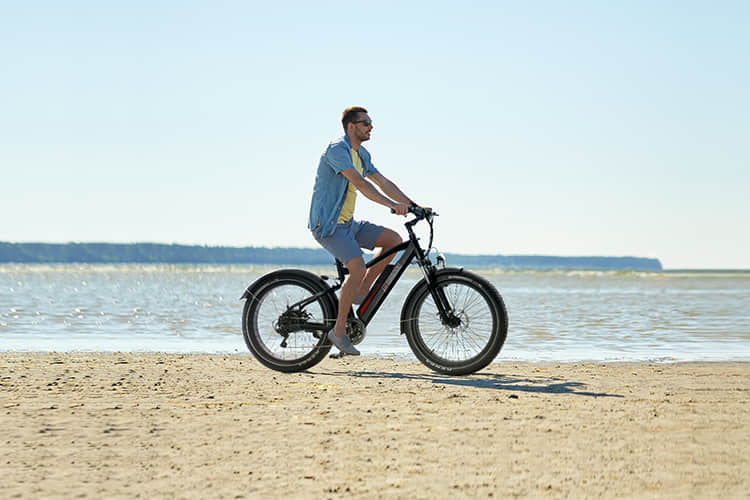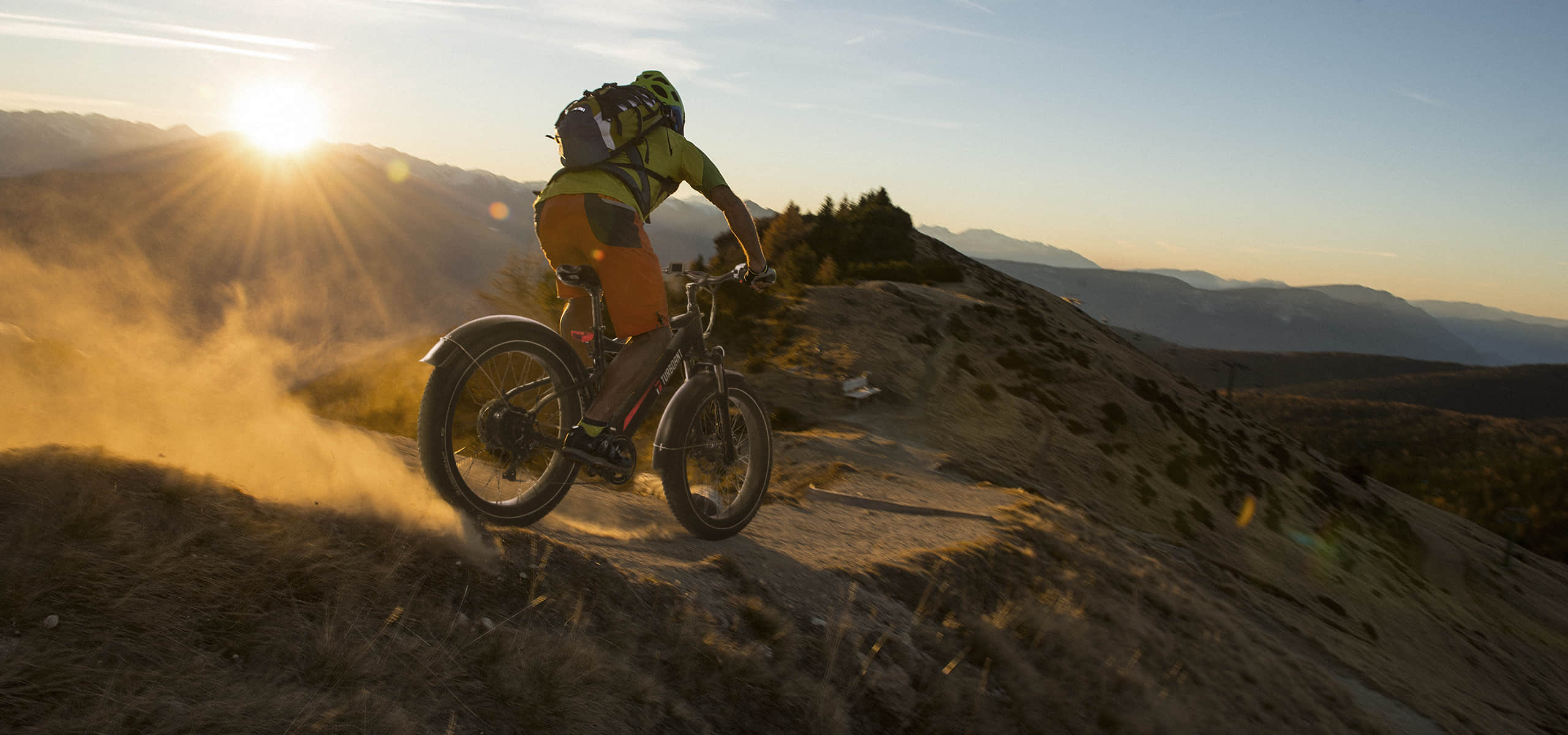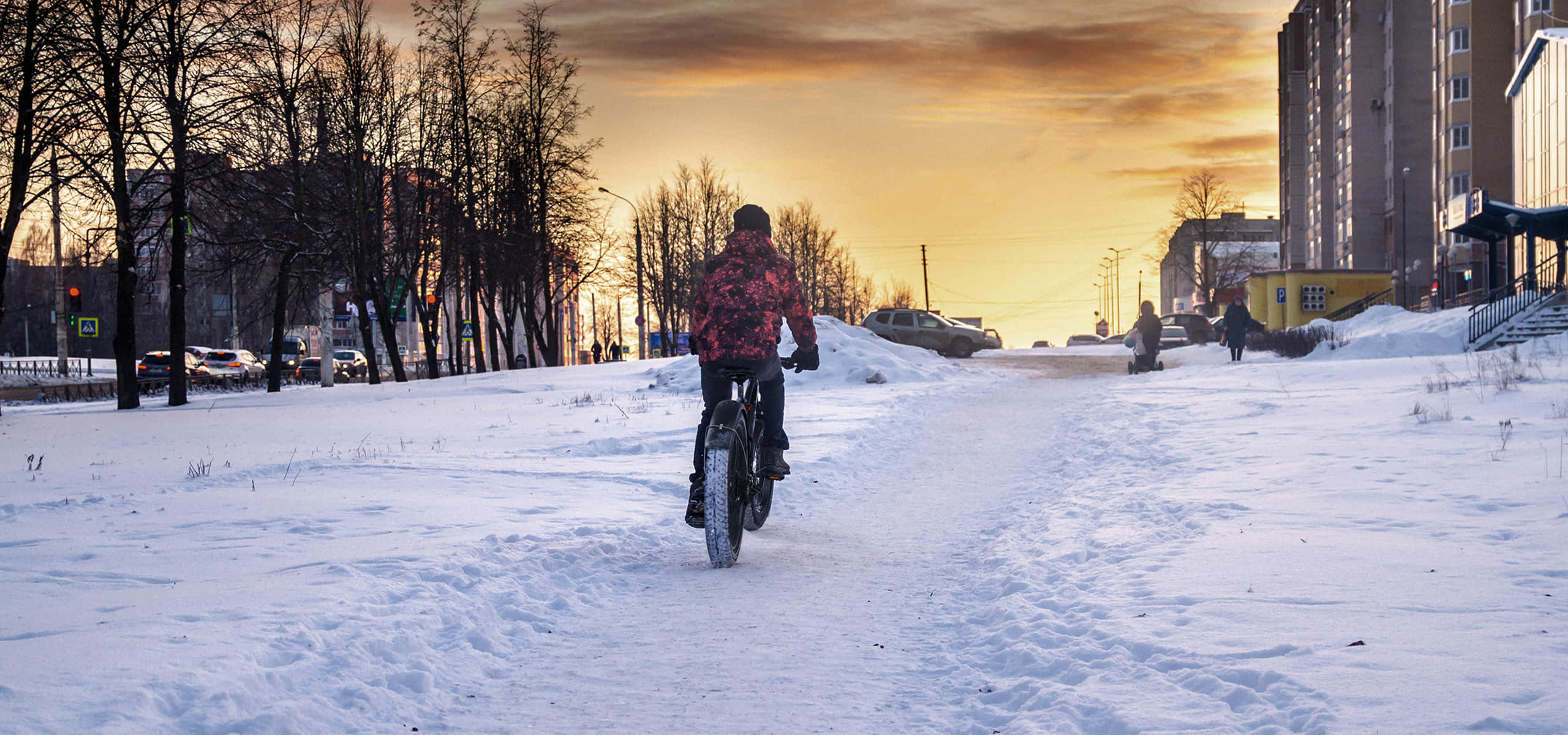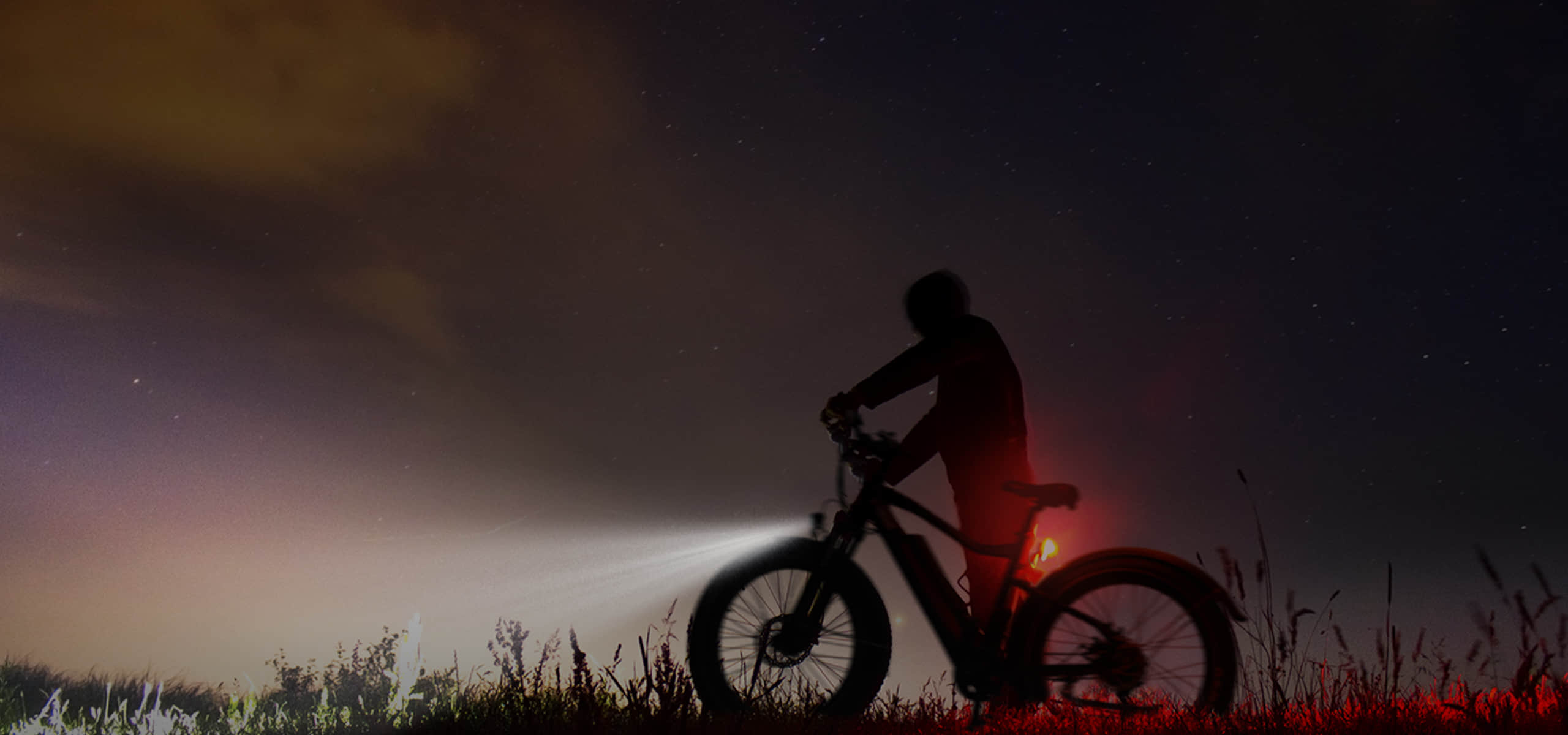 750 W

Brushless Motor

48 V × 14 Ah

Samsung Battery

60 Miles

Max Range

30 mph

Top Speed

7-Speed

Shimano Derailleur

5′3″– 6′4″

Rider Height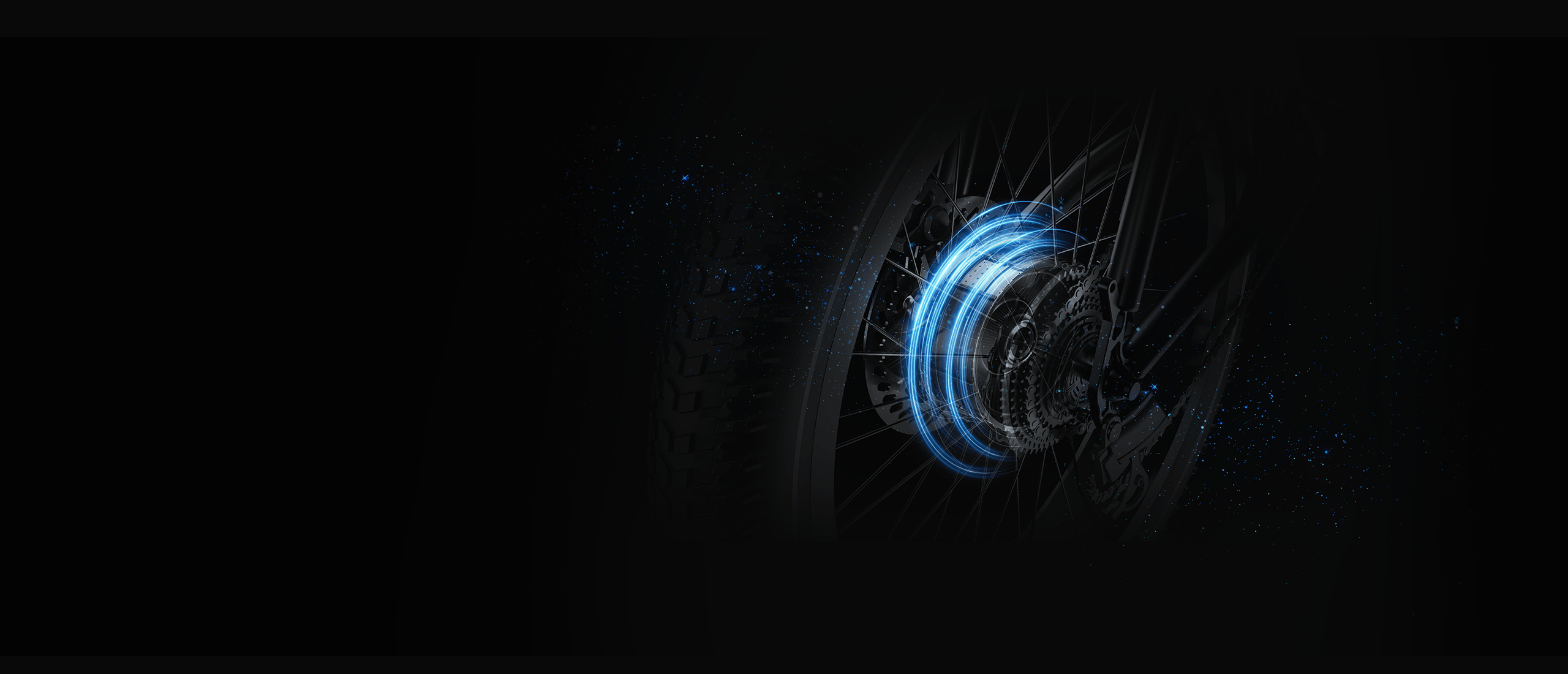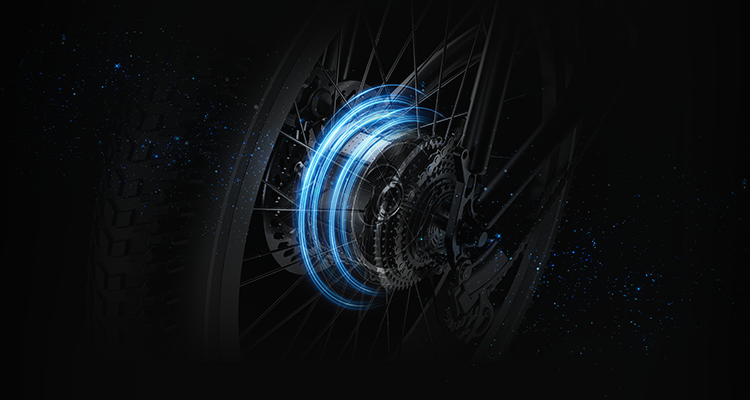 Powerful, Responsive Motor

The 750-watt brushless motor sets this Turboant e-bike apart from others by giving it more power and faster acceleration. Easily get off to a good start anytime, anywhere.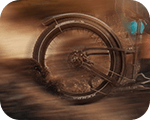 Instant Power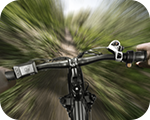 Quick Acceleration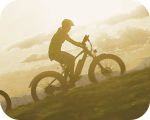 Easy Climbing
Upgraded, Long-Lasting Battery
672 Wh

• Samsung Lithium-Ion Battery

60 Miles

• Max Range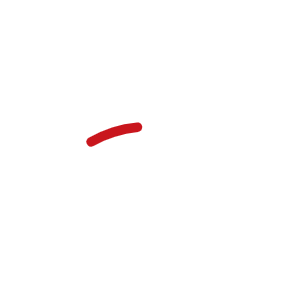 In-Bike Charging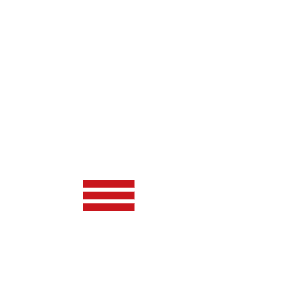 Off-Bike Charging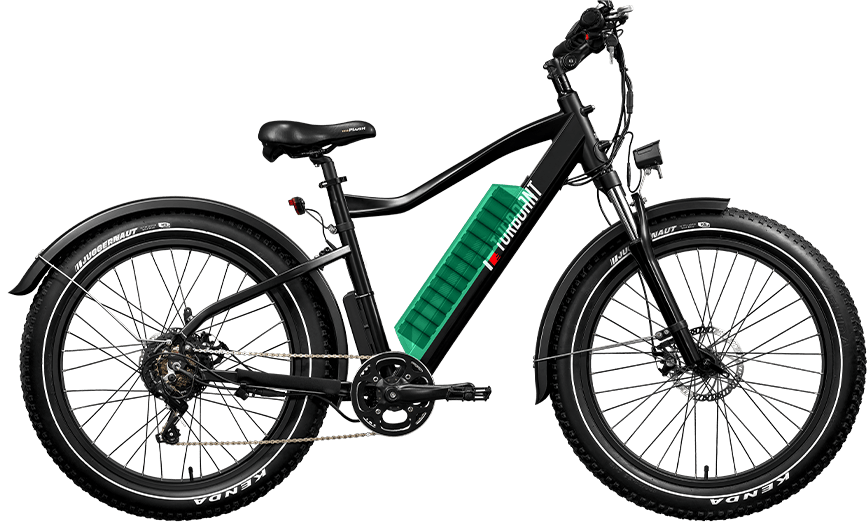 Comfortable & Convenient Ride
Fine-tune the e-bike anytime, anywhere to make for a better ride
26 × 4 Inch Fat Tires
Steady and firm grip
Puncture resistant
Hydraulic Front Fork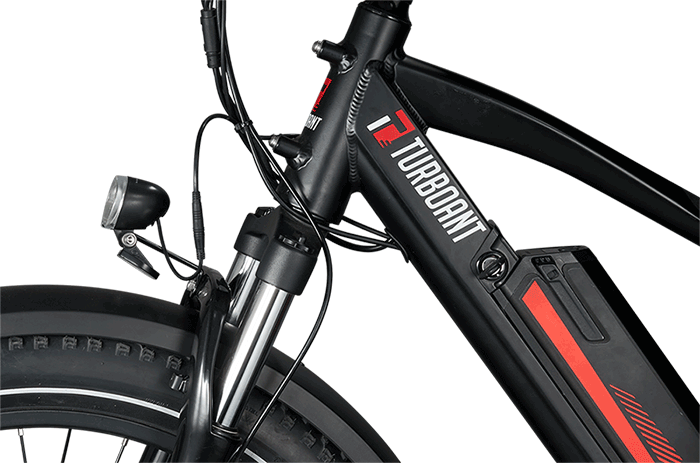 3.1-Inch Preload Adjustment & Lockout Option
Flexible and adaptive in handling multiple terrain types
7-Speed Derailleur

Quickly switch between 7 gears for a desired speed
5-Level Pedal Assistance

Simply start pedaling and get power assistance for your riding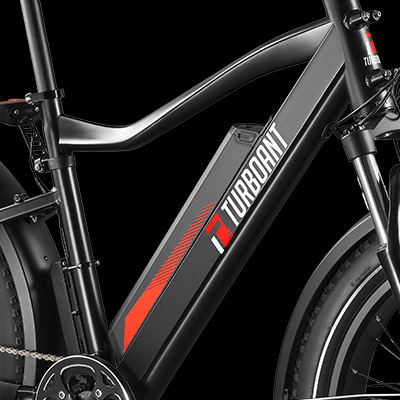 Aluminum Alloy
Durable and stable
LCD Display
Riding information at a glance
Leather Handle
Natural feeling
Safe & Secure Ride
Safety features prevent potential dangers and ensure safer riding
Brake Lever
Adjustable braking distance for ultimate safety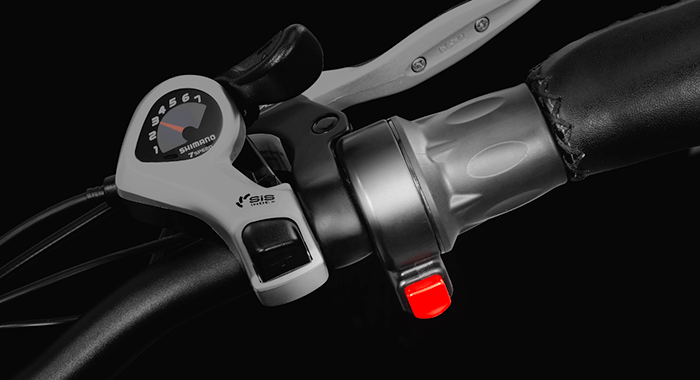 Throttle Lock
Safety button to eliminate accidental acceleration

Front & Rear LED Lights
16.4 feet night time illumination range
Choose the e-bike that best fits you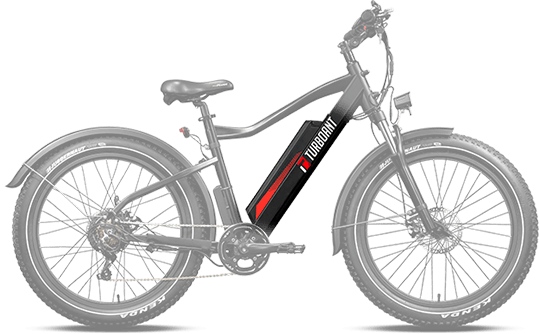 Thunder T1 Fat Tire Electric Bike
A semi-integrated structure makes it easier to
disassemble and maintain the battery.
Nebula N1 Fat Tire Electric Bike
A fully built-in battery and controller
protects against corrosion damage.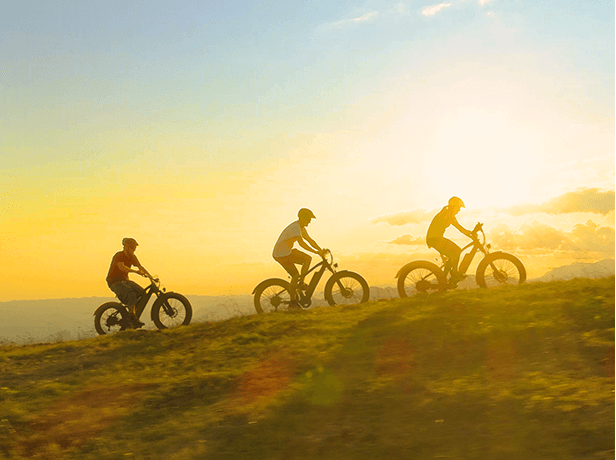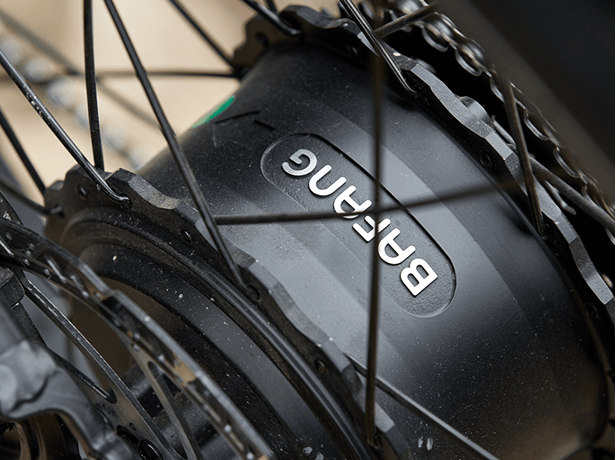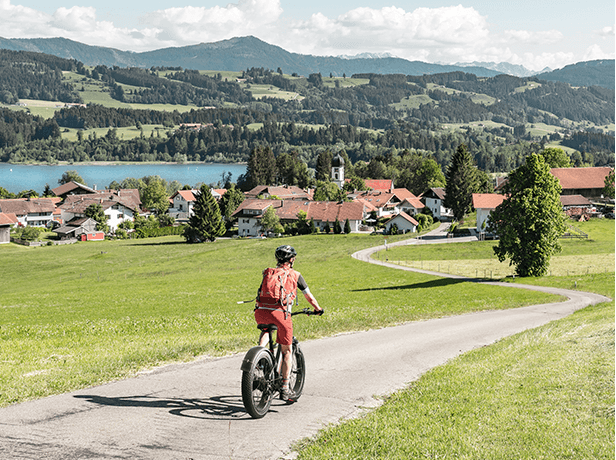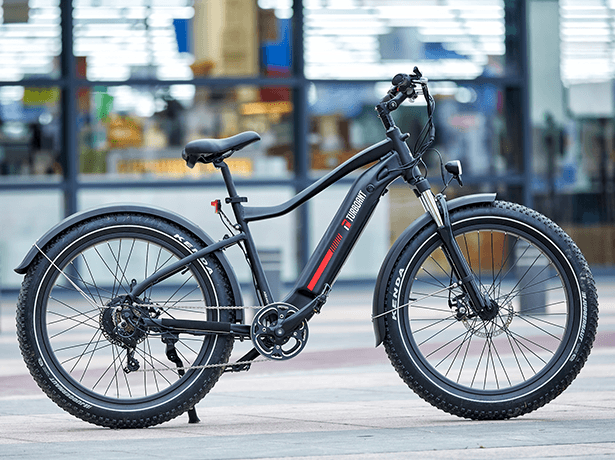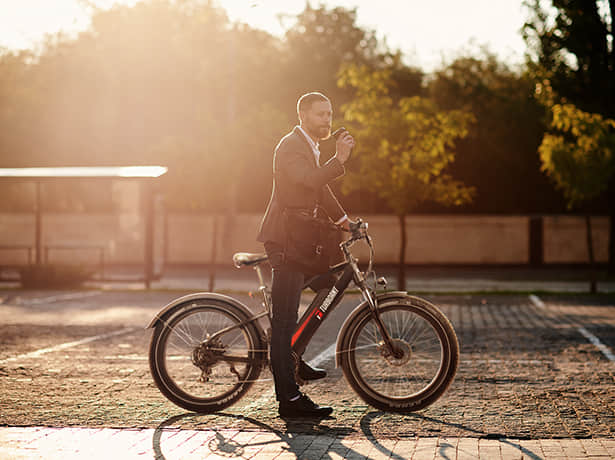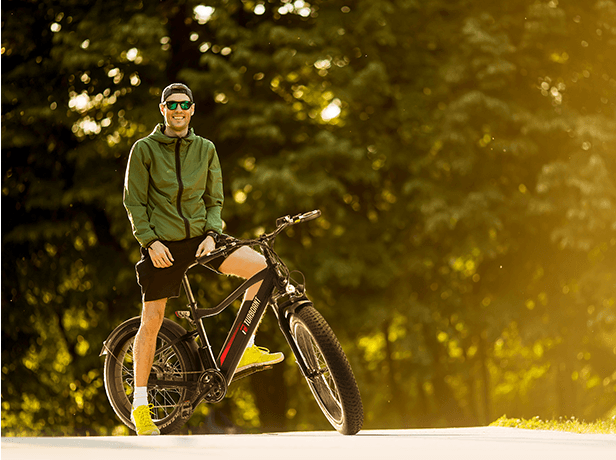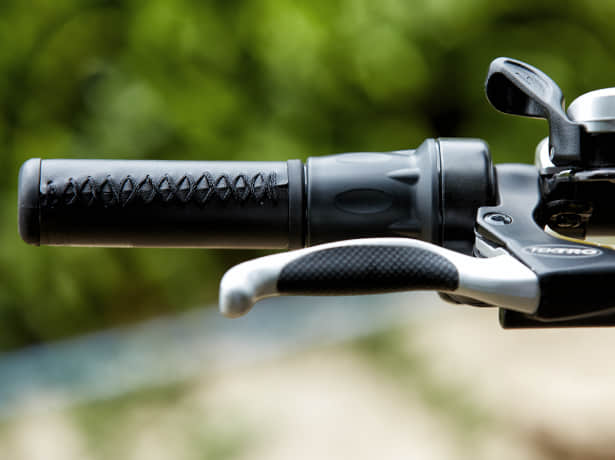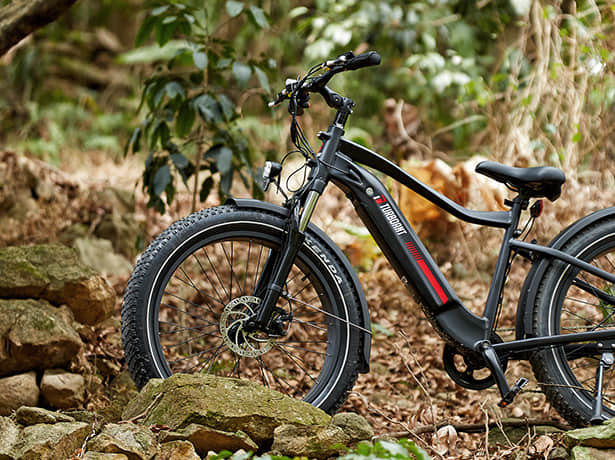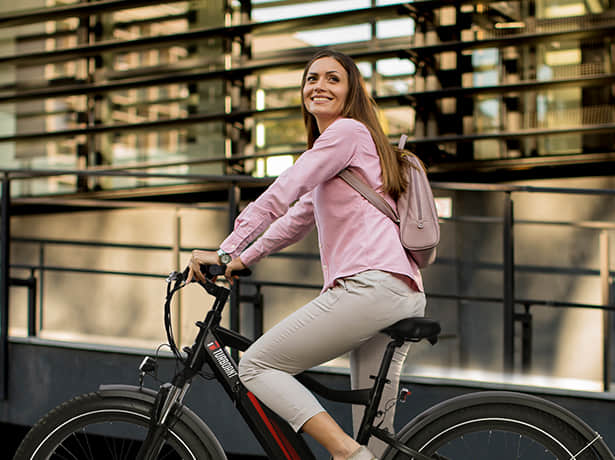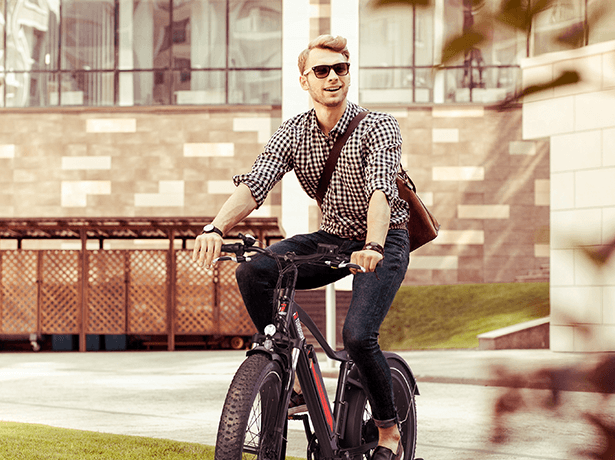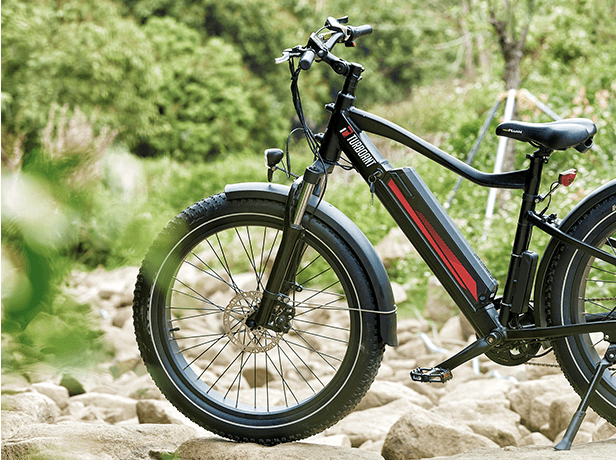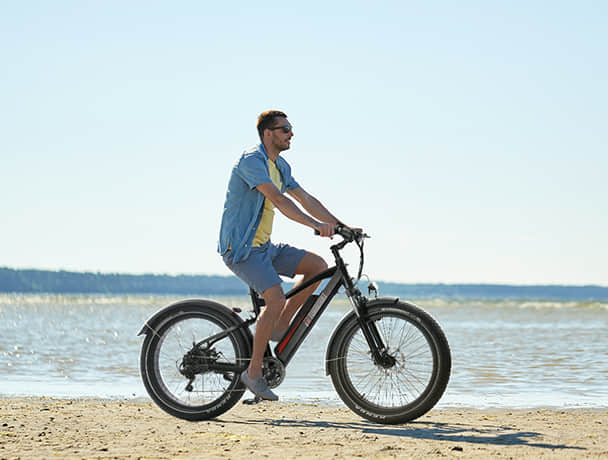 Specifications
T1

N1

Battery

External 48 V × 14 Ah Samsung battery

Internal 48 V × 14 Ah Samsung battery

Range

35–60 miles (56–97 km)

Motor

750 W brushless gear motor

Max Load

264 lb (120 kg)

Recommended Rider Height

5′3″–6′4″ (1.6–2 m)

Controller

48 V/25 A

Display

LCD display with USB charging

Product Weight

72 lb (33 kg)

Pedal Assistance

5 levels

Tire

26" × 4.0" Kenda fat tires

Front Fork

Adjustable alloy front fork

Brake Lever

Tektro aluminum alloy grip lever

Throttle

Half-twist throttle

Rear Light

Brake taillight

Pedal

Borita pedal

Freewheel

Shimano freewheel

Frame

Aluminum alloy 6061

Brake

Tektro Aries brake (7.1 in/180 mm)

Front Light

48 V LED light

Chain

KMC chain

Saddle

VELO Plush VL6221

Stem

Promax MA-593S

Seat Post

Zoom seat post

(diameter 1.25 in/31.8 mm and length 13.8 in/350 mm)

Crank

Prowheel 42T forged alloy (6.7 in/170 mm)

Kickstand

Aluminum alloy

Gear

Shimano 7-speed derailleur

Spoke

12-gauge stainless steel

Note: Bicycle components may differ from what is listed, but our high-quality standards are ensured at all times.

T1

N1

*Recommended Rider Height: 5′3″–6′4″ (1.6–2 m)

| | | |
| --- | --- | --- |
| A | Total Length | 78 in (198 cm) |
| B | Handlebar Height | 45 in (114.3 cm) |
| C | Wheelbase | 50.5 in (128.27 cm) |
| D | Minimum Seat Height | 30.5 in (77.47 cm) |
| E | Maximum Seat Height | 38.5 in (97.79 cm) |
| F | Chain Length | 20 in (50.8 cm) |
| G1 | Standover Height of T1 | 32 in (81.28 cm) |
| G2 | Standover Height of N1 | 29.3 in (74.42 cm) |
| H | Top Tube Length | 22 in (55.88 cm) |
| I | Wheel Diameter | 28 in (71.12 cm) |
| J | Head Tube Length | 7 in (17.78 cm) |
| K | Handlebar Length | 28.5 in (72.39 cm) |

| | | |
| --- | --- | --- |
| No. | Parts | |
| 1 | Electric Bike | 1 |
| 2 | Front Wheel | 1 |
| 3 | Assembly Toolkit | 1 |
| 4 | Front Fender | 1 |
| 5 | Charger | 1 |
| 6 | Keys | 2 (identical) |
| 7 | Headlight | 1 |
| 8 | Pedals | 2 |
| 9 | Quick Release Lever | 1 |

How to unbox & assemble Turboant Thunder T1/ Nebula N1 E-Bike?

How far can I go on a single charge?

This Turboant e-bike has a range of up to 60 miles if you fully charge the battery. However, the actual range depends on various factors such as terrain types, wind, and load. We recommend you follow riding instructions in the user manual to maximize your riding range.

Is this battery removable?

Yes. You can take out the battery for charging or storage. Please be careful when removing this battery from the bicycle frame in case of damage. For details, please refer to the user manual.

What is the lifespan of the battery?

This battery has a lifespan of 3 years. However, its lifespan will be influenced by various factors such as charging operation, riding habits, and battery maintenance. It's strongly recommended that you follow the user manual for battery operation and maintenance.

How long does it take to fully charge the battery?

A full charge takes up to 7 hours. You can read the LED lights to check the battery level when the battery is being charged.

Which terrain type is suitable for this e-bike?

Fat tires enable this type of e-bikes to perform well in all terrain types, such as city roads, rugged roads, and beaches.

Can this e-bike be folded?

Sorry, our Turboant T1 and N1 e-bikes cannot be folded. If you want foldable e-bikes, you can check out our Turboant S1 e-bikes.

Can this e-bike still function as a regular bicycle when the battery runs out?

Yes. If the battery dies, you can still ride this e-bike as a normal bicycle.

How can this e-bike reach the maximum speed?

This e-bike can reach the maximum speed of 20 mph with electric power only. But when you use pedal assistance, it can exceed 20 mph and even reach 30 mph with the highest level of pedal assistance.

How can I achieve the maximum mileage?

You can take measures listed below to reduce negative impact and achieve a higher mileage:
1. Inflate tires to the specified pressure range.
2. Avoid frequent braking during your riding.
3. Use pedal assistance more and throttle power assistance less.