Order Processing Time: 3-5 business days.
Ships from the US and delivers within 5-7 business days.
750 W Brushless Motor
26 × 4 Inch Fat Tires
19.9 mph Max Speed
7-Speed Shimano Derailleur
14 Ah Samsung Battery
264 lb Max Load
35-60 Mile Range
RST Hydraulic Front Fork
Free
Shipping

Extended
Warranty

Secure
Checkout

Expert
Support
Your Range Booster
48 V 14 Ah
Semi-Integrated Lithium-Ion Battery
Easy to install and recharge, this detachable battery is seamlessly integrated into the frame and generates stable, long-lasting energy. Enjoy your ride and get home stress-free.
3-7 Hours Full Charging Time

Theft-Prevention Design

In-Frame Charging

Removable for External Charging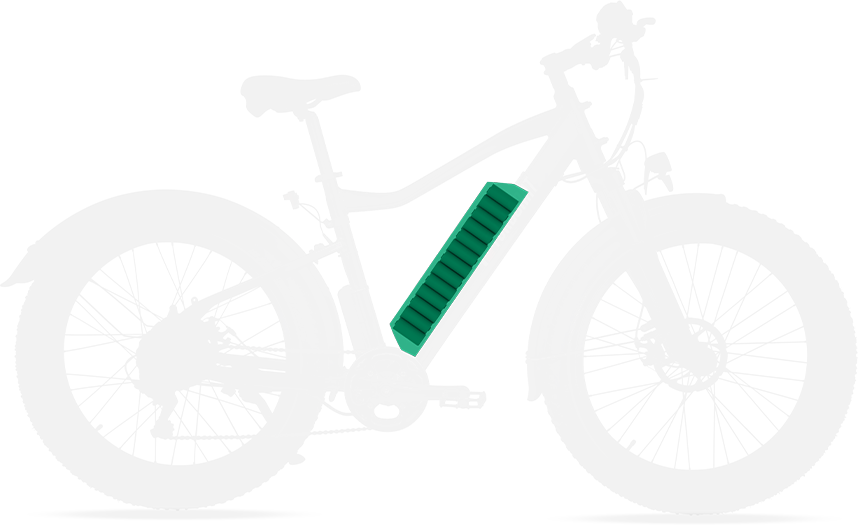 Shimano Drivetrain System
Shimano Thumb Shifter

Select from 7 gears to ride at any speed on any terrain with ease.
Shimano Derailleur & Freewheel

The sturdy freewheel helps you switch gears smoothly, and the chain will not easily fall off. Enjoy a faster, smoother ride, even when biking up hills or into the wind.
Fat Tires Smooth Out Bumpy Pavement
26 × 4 Inch Fat Tires

With a wide tire surface, this Turboant e-bike enables you to ride on rugged roads and tackle steep hills.

Puncture Resistant

Reinforced with K-Shield technology for puncture resistance, Kenda tires have proven themselves to be safe and durable, saving you the trouble of fixing a puncture in a rush.

12-Gauge Stainless Steel Spokes

With exceptional quality, stability, and balance, these 12-gauge stainless steel spokes keep wheels in good shape and avoid contortion.
Built with Comfort in Mind
RST Hydraulic Front Fork (3.1 in Preload)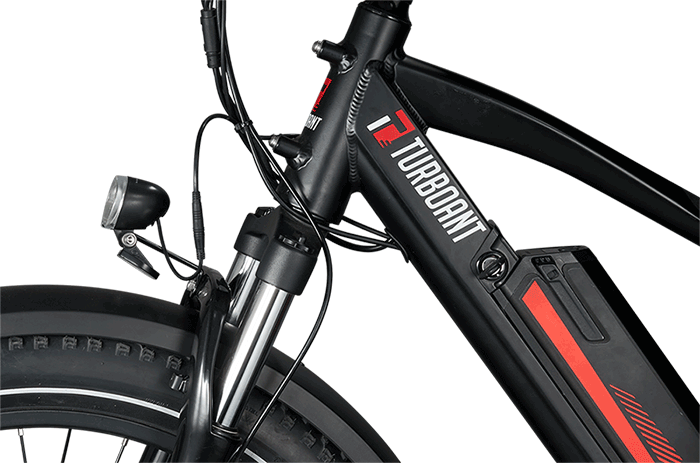 Off-Road Riding
Adjust the front fork to easily tackle lawns, beaches, stone roads, mountains and other terrain.
Flat Road Riding
Lock the front fork to keep it rigid while riding on flat roads.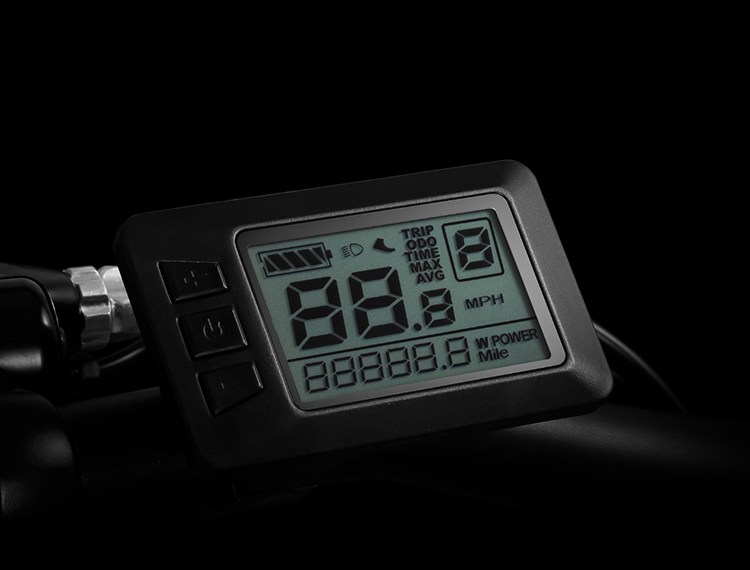 LCD Display

Information at a glance

Current Speed (MPH)
Trip Distance (Mile)
Trip Time (Minute)
Max Speed (MPH)
Avg Speed (MPH)
Pedal Assistance Level
Adaptation to All Biking Situations
Half-Twist Throttle

Press the red button to start the twist power assistance and twist the throttle to increase or decrease the speed.

Pedal Assistance Level

Choose the pedal assistance level on the LCD display from Level 1 to 5 to suit your needs.

Adjustable Handlebar Stem

Adjust the handlebar stem to customize the angle and ease back pain while riding.

Durable Leather Handle

An easy-grip handle enables comfortable, reliable ride control.

Adjustable Velo Saddle Height

An 8.6 in adjustment range can have a huge impact on your riding. Tune the saddle to ride however you want.

Adjustable Velo Saddle Position

Customize the saddle position to maximize your ride comfort. Built with Safety in Mind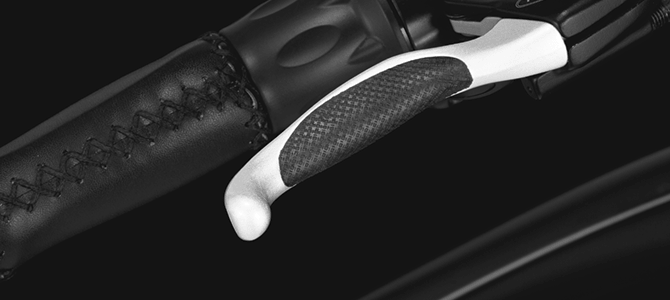 Brake Levers

Tektro Aries brake levers have excellent braking performance and optimum strength.
Brake Rotors

Tektro front and rear brake rotors are 180 mm in diameter and provide the ultimate stopping power.

Front & Rear LED Lights

Bright 48 V LED lights can penetrate the gloom or fog and keep you safe.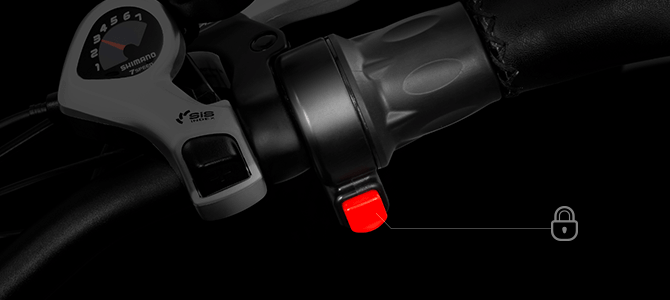 Safety Throttle Lock

Release the red button to avoid accidental acceleration.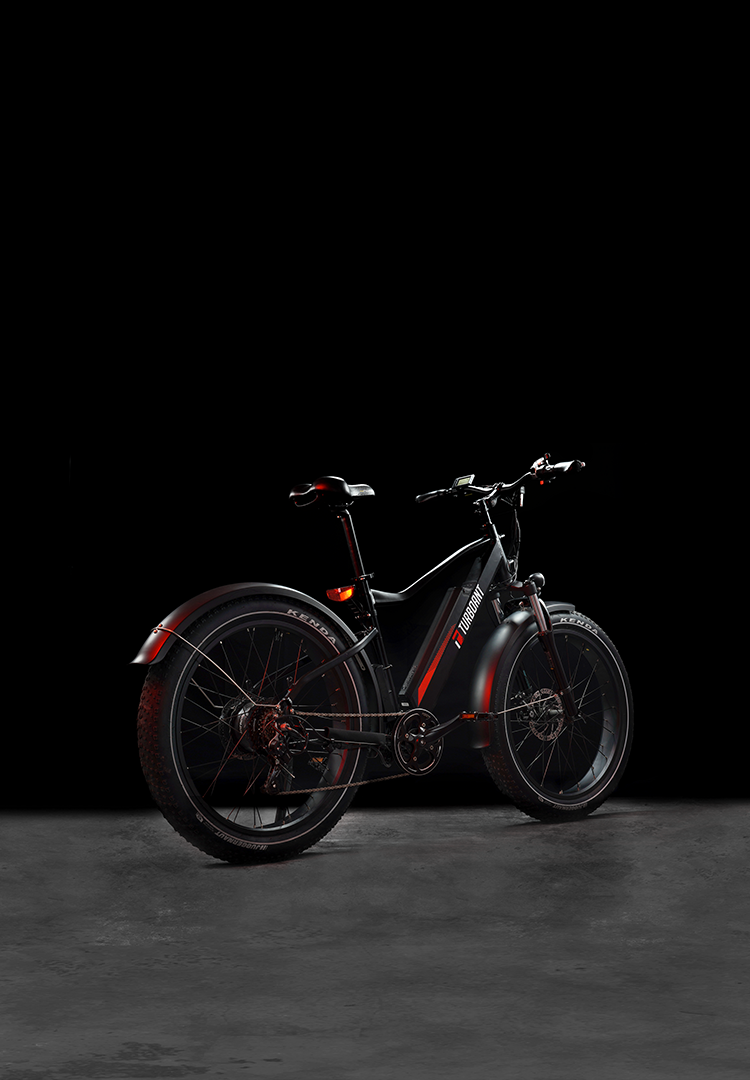 Solid Material Stylish Design
Smooth Design
6061 Aluminum Frame
TECHNICAL SPECIFICATIONS
| | | | |
| --- | --- | --- | --- |
| Hub Motor | 750 W Brushless Gear Motor | Recommended Rider Heights | 5'3''-6'4'' (1.6-2 m) |
| Lithium-Ion Battery | 48 V 14 Ah | Controller | 48 V 20 A |
| Charger | 48 V 2 A | Display | LCD Display |
| Max. Load | 264 lb (120 kg) | Weight | 73 lb (33.1 kg) |
| Range | 35-60 Miles (56-97 km) | Pedal Assistance | 0-5 Level |
Component Information
Tire

26" × 4.0" Kenda fat tires

Front Fork

Adjustable alloy front fork

Brake Lever

Tektro aluminum alloy grip lever

Throttle

Half-twist throttle

Rear Light

Brake taillight

Pedal

Borita pedal

Freewheel

Shimano freewheel

Frame

Aluminum alloy 6061

Brake

Tektro Aries brake (7.1 in/180 mm)

Front Light

48 V LED light

Chain

KMC chain

Saddle

VELO Plush VL6221

Stem

Promax MA-593S

Seat Post

Zoom seat post

(diameter 1.25 in/31.8 mm and length 13.8 in/350 mm)

Crank

Prowheel 42T forged alloy (6.7 in/170 mm)

Kickstand

Aluminum alloy

Gear

Shimano 7-speed derailleur

Spoke

12-gauge stainless steel
Geometry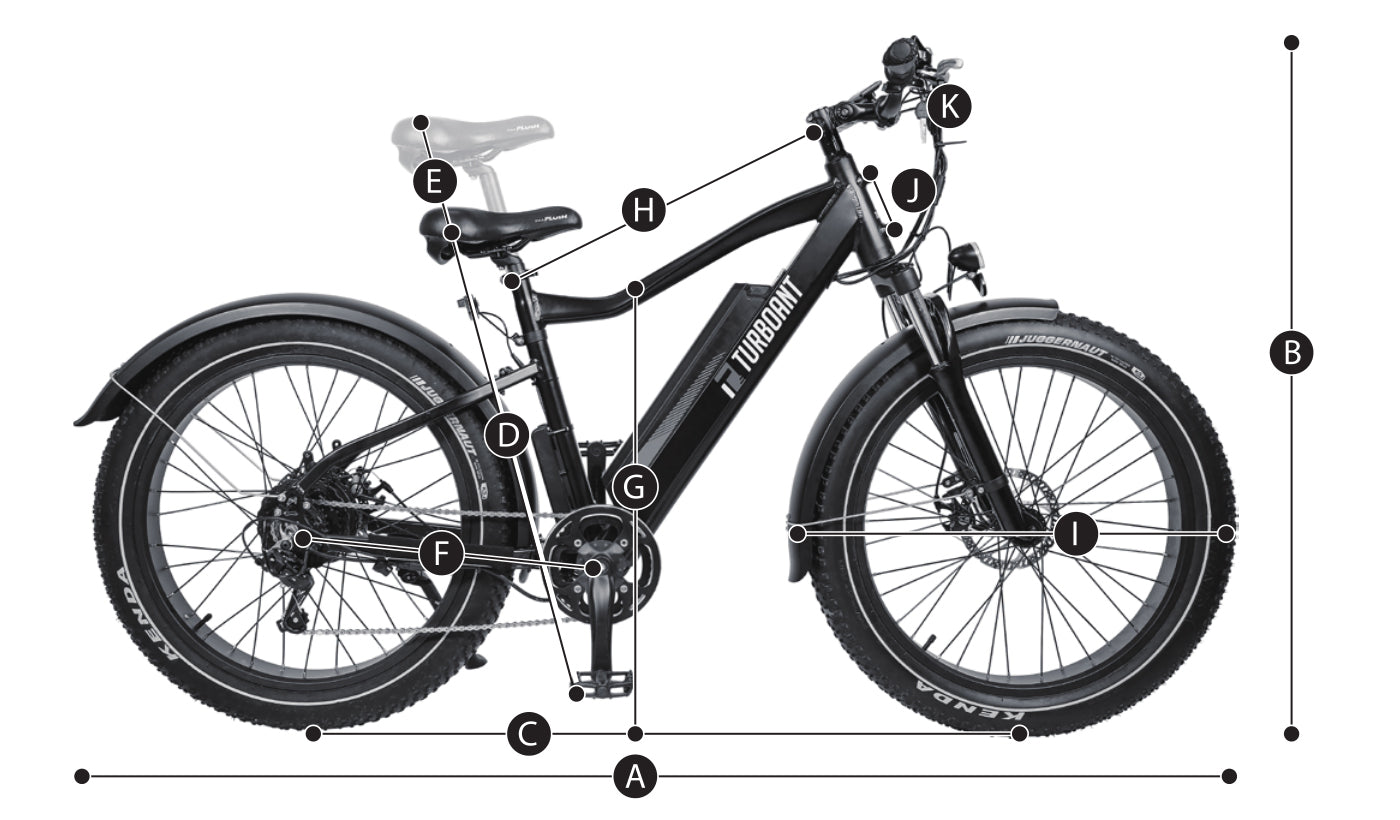 | | | |
| --- | --- | --- |
| A | Total Length | 78 in (198 cm) |
| B | Handlebar Height | 45 in (114.3 cm) |
| C | Wheelbase | 50.5 in (128.27 cm) |
| D | Minimum Seat Height | 30.5 in (77.47 cm) |
| E | Maximum Seat Height | 38.5 in (97.79 cm) |
| F | Chain Length | 20 in (50.8 cm) |
| G | Standover Height | 32 in (81.28 cm) |
| H | Top Tube Length | 22 in (55.88 cm) |
| I | Wheel Diameter | 28 in (71.12 cm) |
| J | Head Tube Length | 7 in (17.78 cm) |
| K | Handlebar Length | 28.5 in (72.39 cm) |
How far can I go on a single charge?
Typically, this Turboant e-bike has a range of 30-60 miles, thanks to its powerful motor. However, there are numerous factors that affect this range, such as terrain, wind, and maintenance.
What is the lifespan of the battery?
This battery has a lifespan of 3 years. Typically, the battery lifespan is influenced by various factors such as charging habits and operating environment. We recommend you refer to the user manual, perform regular maintenance, and replace the battery after 3 years of use.
What is the warranty of the electric bicycles?
We provide e-bikes with a one-year warranty. If you register at Turboant, you can get an additional half-year warranty for the bike's battery.
How long does it take to fully charge the battery?
A full charge usually takes 3–7 hours. You can determine the charging status via 4 LED lights. Please note that the charging time depends on a variety of factors, including travel distance, terrain, payload, and battery life. For more details, please refer to the user manual.
Can this e-bike still function as a regular bicycle when the battery runs out?
Yes. If the battery dies, you can still ride this e-bike as a normal bicycle.
What is the maximum speed using the lowest power assist level?
The max speed of this e-bike is 19.9 mph, provided you use the smallest gear assist and fully depress the throttle. The actual speed depends on terrain wind conditions and your own riding habits.
Which terrain is this bike suitable for?
This Turboant e-bike performs well in all terrains.
What is the steepest hill this electric bike can climb?
Powered by a 750 W brushless motor, this Turboant e-bike can help you climb hills up to a 30° slope.
Can this e-bike be folded?
No, the Turboant T1 e-bike cannot be folded. If you are looking for a foldable e-bike, check out our Turboant S1 e-bike.
Is this battery removable?
Yes, the battery can be removed for charging or storage. If you want to remove the battery, unlock it by turning the key clockwise. Make sure you store and charge the battery in a safe location, and remember to lock the battery using the key when it is in the frame.
PACKAGE CONTENTS

| | | |
| --- | --- | --- |
| No. | Parts | Quantity |
| 1 | T1 Electric Bike | 1 |
| 2 | Front Wheel | 1 |
| 3 | Assembly Toolkit | 1 |
| 4 | Front Fender | 1 |
| 5 | Charger | 1 |
| 6 | Keys | 2 (identical) |
| 7 | Headlight | 1 |
| 8 | Pedals | 2 |
| 9 | Quick Release Lever | 1 |