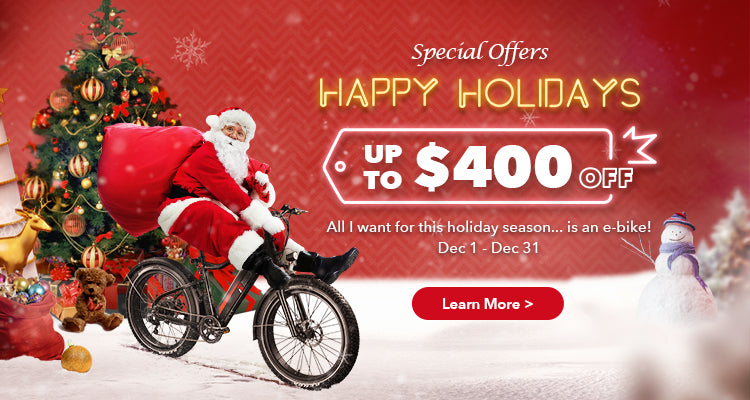 Free Shipping

1-Year Warranty
ELECTRIC SCOOTERS 101
Urban transportation is continually evolving, and electric scooters have hit the market as a practical, ecological, and economical alternative to traditional urban traffic. If you're wondering what kind of scooter will fit you best, read this 3-step TurboAnt e-scooter guide to decide what you need. After all, it's all about you - your needs, budget, and the key features you want in a scooter.
1. Consider Your Expectations. What are you hoping to get out of your electric scooter? Are you looking for a reliable travel companion to and from work or school? If so, look for a lightweight scooter with good motor output and control, such as TurboAnt's M10 folding electric scooter. Or, maybe you're looking for an e-scooter built for fun, spontaneous getaways? You might want to consider an e-scooter that can travel longer distances with customizable settings for various preferences. Check out the X7 Pro folding electric scooter.
2. Balance Your Budget. Frankly, it's not fair to label electric scooters as "cheap," "costly," or "premium" solely based on their price. For some people, $600 is a fortune, but could get you a scooter with great features and outstanding practicality! So, whatever your budget is, we always recommend a fast, sturdy, well-built electric scooter that makes you feel safe and meets your daily needs. TurboAnt offers two options that check these boxes, and both are reasonably priced!
3. Choose Key Features. A perfect e-scooter that lives up to all your expectations may not exist, and if it did, might cost you an arm and a leg! So, you should focus on one or two features that you need the most. Do you travel long distances and always have something to carry? Then choose a scooter with a higher range and battery capacity, like the X7 Pro, for example. Do you take riding in comfort seriously? Then you should prioritize tire quality. Both the M10 and X7 Pro are equipped with 10-inch tires that promote a steadier, smoother ride.
X7 Pro Folding Electric Scooters
POWERFUL MOTOR
FOR A LONGER RANGE
An Effortless, Enjoyable Ride
Learn More
M10 Folding Electric Scooters
THE GO-TO MOBILITY SOLUTION
New Arrival!
Learn More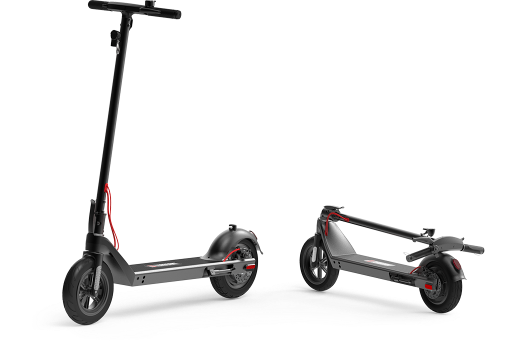 WHICH E-SCOOTER IS RIGHT FOR YOU?
X7 PRO

Folding Electric Scooter
Learn More
$499.98$549.98
M10

Folding Electric Scooter
Learn More
$429.98$449.98
Motor

36 V, 350 W

36 V, 350 W

Battery

10 Ah, 360 Wh Li-ion

(Detachable)

7.5 Ah, 270 Wh Li-ion

(Built-In)

Charging Method

Attached & Detached

Attached

Charging Time

Approx. 6 Hours

Approx. 5 Hours

Brake System

Triple Braking System

(Electronic Braking System, Disc Brake & Foot Brake)

Dual Braking System

(Electronic Braking System & Disc Brake)

Top Speed

20 mph (32 km/h)

20 mph (32 km/h)

Max Range

30 Miles (48 km)

18 Miles (29 km)

Folded Size 

42.6 × 16.5 × 18.1 in

(1083 × 420 × 460 mm)

42.1 × 16.9 × 15.5 in

(1070 × 430 × 393 mm)

Unfolded Size

42.6 × 16.5 × 46.7 in

(1083 × 420 × 1186 mm)

42.1 × 16.9 × 46.1 in

(1070 × 430 × 1170 mm)

Max Climbing Capacity

15°

15°

Speed Level

3 Levels

3 Levels

Display

LCD Display

LCD Display

Max Load

275 lb (125 kg)

220 lb (100 kg)

Weight

33 lb (15 kg)

29.8 lb (13.5 kg)

IP Rating

IPX4

IP54
Learn More
FEATURED IN
" I ride the sample unit of the X7 Pro that TurboAnt sent me to review, I can get it up to 17 MPH and I weigh 220 pounds. So bigger folks rejoice because this scooter's 275-pound max rider weight really makes a difference when it comes to performance. "

" TurboAnt X7 Pro Electric Scooter is a solid product with no actual major hitches. The credible built quality, great ride comfort, integrated speedo pneumatic tires, and removable battery design are among the X7 Pro killer features. "
" There are many benefits for choosing the TurboAnt X7 Pro e-scooter. This ranges from the design to longer travelling distance per charge, to the smoother rides with the larger pneumatic wheels. We love how clean and well thought out the design is and the safety features it comes with. "

" The TurboAnt X7 Pro electric scooter is a strong contender in the budget commuter category, with a solid stem, super smooth acceleration, and lightweight speed. "
Free Shipping

Professional Support

1-Year Warranty

Quality Guarantee